Reprinted from a couple of years ago. It seems more pertinent than ever.  Think about everything we have to lose.  Don't let them take it away.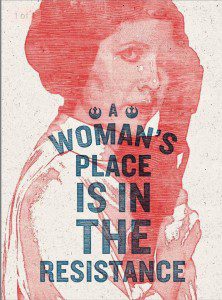 Today was just a day like any other for me.  I got up and put on a pair of jeans and a blouse that flatters my figure, tied my hair back in a ponytail, and left the house.  I went to the bank and withdrew a significant sum of money from my account because I needed to replace my broken, battered old car with an unbroken, slightly less battered old car.  We picked up and paid for the car, a little Hyundai hatchback that's almost as old as my son, and then I spent the two hours or so I had before work arguing about politics and then watching sexy videos with my partner.
Read the full article on Between the Shadows.