I'm glad I'm also planning on printing Once Upon a Time in the Wyrd West with IngramSpark. The timing of this could not have been much worse for me because it affects my Kickstarter fulfillment in progress. I will keep my readers posted of any changes. Expect the cost of Food on Their Table (CreateSpace exclusive) to be going up; that much I can say for sure. Sorry about that.
Nicholas C. Rossis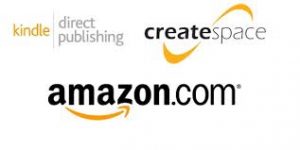 The day we've all been waiting for (or, in some cases, dreading) is here! CreateSpace has officially announced that CreateSpace (CSP) and Kindle Direct Publishing (KDP) will become one service. All titles it hosts will now move to Kindle Direct Publishing (KDP). As I had guessed, CS will, in effect, become one of Amazon's production and distribution centers, printing the titles on behalf of KDP.
If you wish to compare the pros and cons of KDP compared to CreateSpace, check out my earlier posts, KDP Print Just Got A Whole Lot More Attractive and Moving Your Book From Createspace to KDP Print.
CreateSpace Says…
Here is the official announcement in CreateSpace's own words (text in bold emphasized by me):
"In the coming days, we will give CreateSpace members the ability to move their account and titles. To ensure a quality experience, we will add links to the CreateSpace…
View original post 654 more words